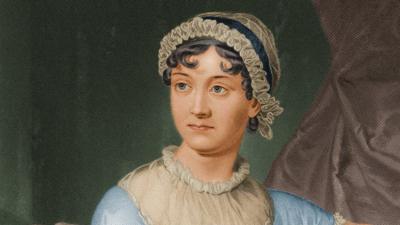 Let's start with a literary figure who has had more influence on British culture than she would ever have known during her relatively short life (she sadly died at the age of 41).
Jane Austen started putting pen to paper when she was just a teenager and went on to write six major novels which revealed what life was like in the late 1700s and early 1800s. Four of them were released within just four years of each other! That's some seriously rapid writing.
These were Sense and Sensibility, Pride and Prejudice, Mansfield Park, and Emma. Northanger Abbey and Persuasion were published after she died — and they are loved all over the world. There was actually a seventh and final novel, but sadly she never got to complete it.
While she was alive, she actually published her books anonymously, so nobody knew her as a writer. It is widely accepted that she never got the credit she deserved until after her death.
Now, just over 200 years since she died, millions of people carry Jane around in their pockets every single day. That's because her face is now on the new £10 note as a way of marking just what an enormous impact her work still has today.